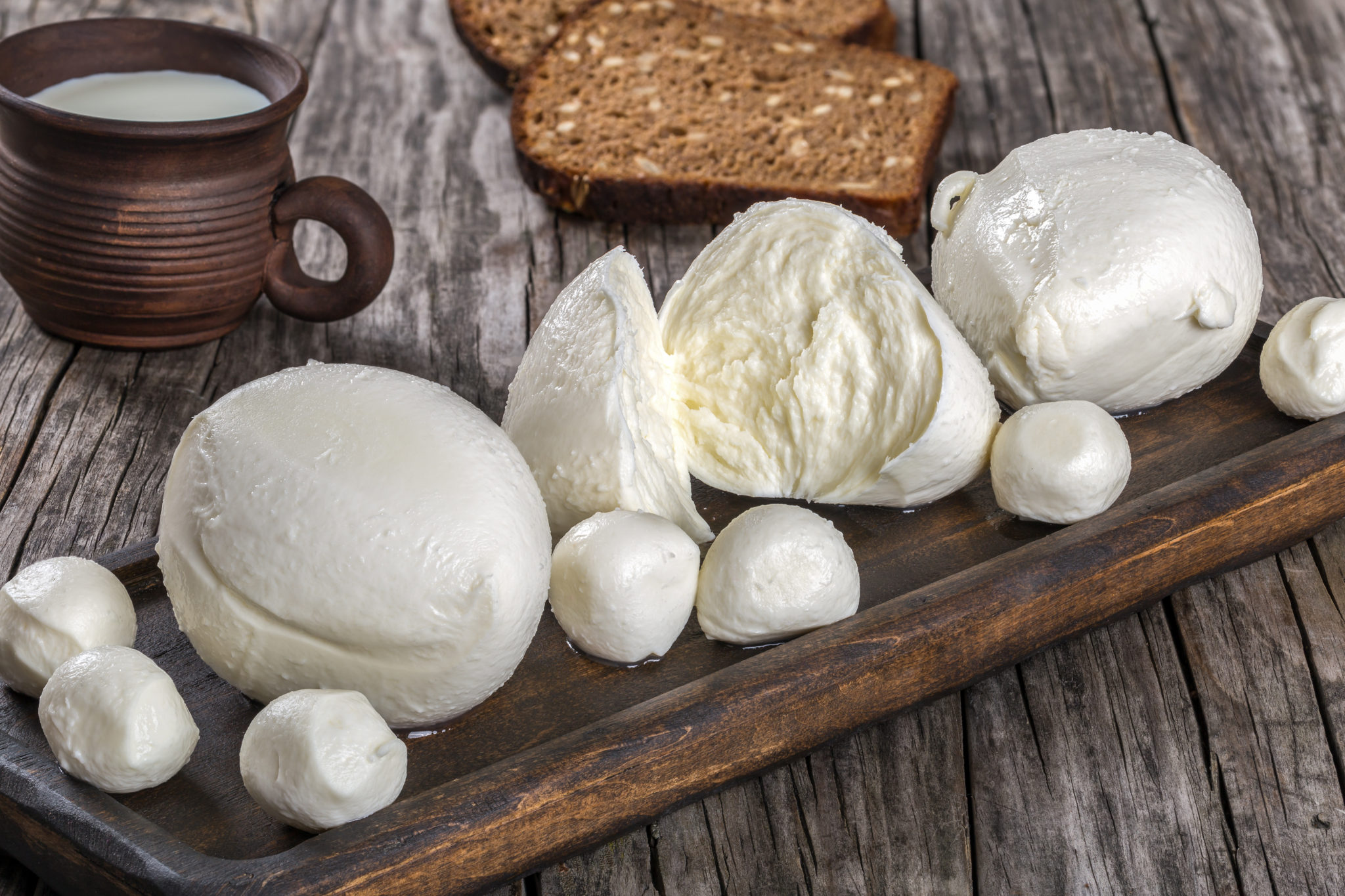 Full 1
Made with 100% Canadian Milk

SOFT ITALIAN CHEESE IN SALMON ARM, BC
Tanto Latte is a family-owned Italian cheese producer and market located in Salmon Arm, BC. We are committed to the production of the finest artisanal Italian cheese. We use only 100% Canadian whole milk from the Okanagan Valley. We do not use any type of powdered or protein milk or preservatives. Our cheeses are produced following the original Italian recipes and ancient Italian cheesemaking traditions. This allows Tanto Latte to bring the highest quality, authentic, natural Italian cheese to the Canadian market, and to your table.
The company founder, Luigi Ornaghi, is an Italian cheesemaker with over 5 years of experience in artisanal dairy production. He is also an international executive chef with over 20 years of experience in the food industry.
Tanto Latte's main product is the world-renowned fresh bocconcini mozzarella – the perfect topping for pizza, or as a delicious fresh ingredient for sandwiches, salads and many other meals. In addition to our mozzarella, Tanto Latte produces a variety of other fresh cheeses such as Stracchino (originating from the Lombarida region of Italy); Burrata (from the Puglia region of Italy); and Ricotta (an Italy-wide favourite). Tanto Latte also produces aged cheeses including Provolone and Caciotta.
TRADITIONAL ITALIAN RECIPE


Following our authentic Italian recipes, Tanto Latte cheeses will transform any simple meal into an elevated, tasty dining experience. Crafted with quality and tradition, we promise to share with you the genuine tastes of Italy.
MADE IN CANADA


What distinguishes Tanto Latte from other Italian cheese companies is that our cheeses are produced right here in Canada, using 100% Canadian whole milk. Our factory is located in the thriving town of Salmon Arm, in the heart of the beautiful Shuswap.
HEALTHY LIVING


Tanto Latte cheeses contain probiotics – a vital component of a healthy diet. The live cultures that are added to our cheeses enhance the naturally occurring beneficial bacteria that promotes a healthy gastrointestinal tract.
HAVE ANY QUESTIONS ABOUT OUR CHEESE?